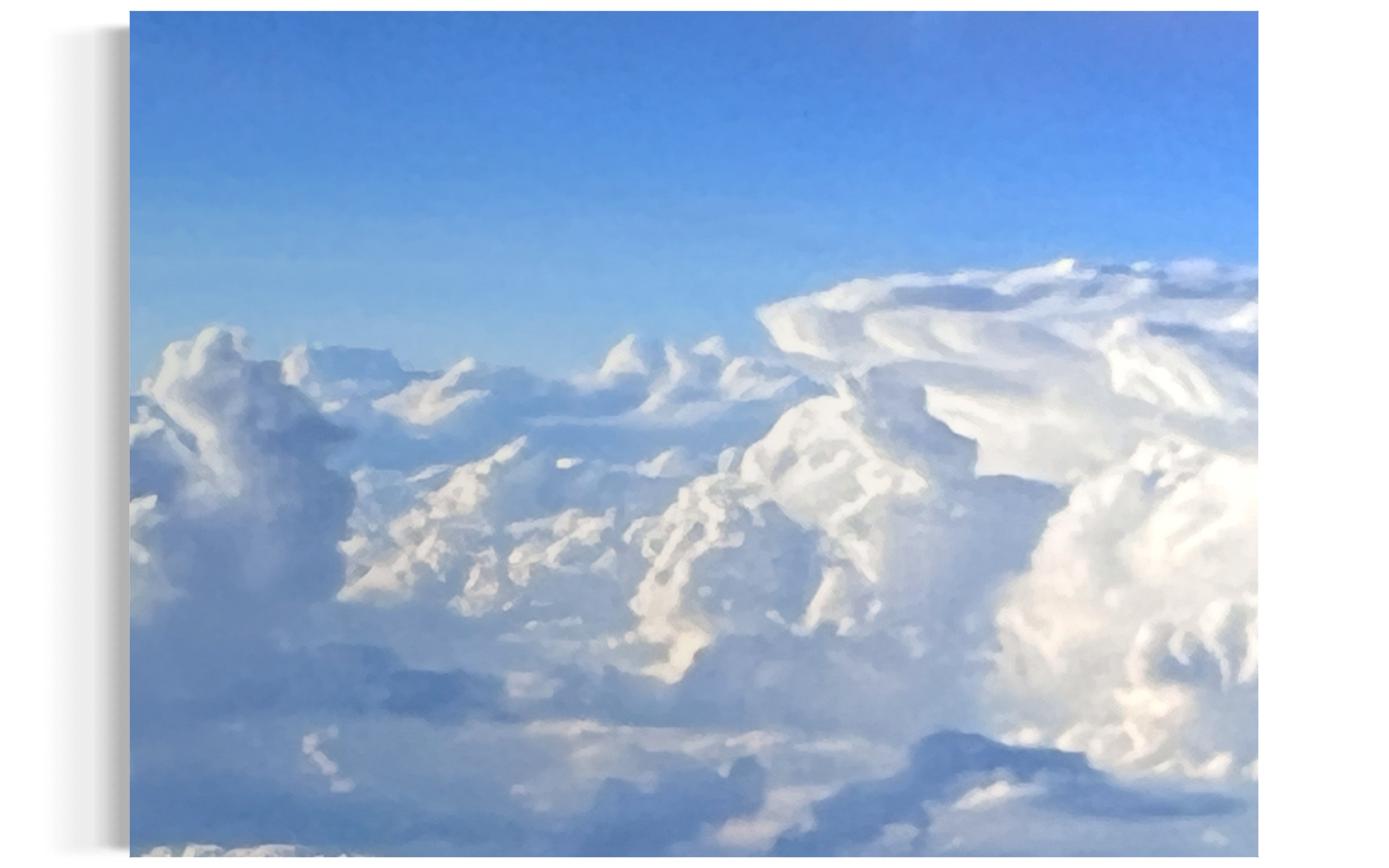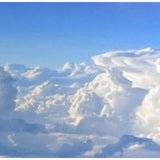 Imagine waking up to the calming presence of fluffy white clouds, gently floating across an endless blue sky. With this stunning canvas, you'll be able to bring the serenity and peace of the outdoors right into your living space, creating an atmosphere of relaxation and harmony.
The "Azure Skies" canvas is a perfect addition to any room, whether you're looking to create a tranquil oasis in your bedroom, a calming retreat in your office, or a bright and airy feel in your living room. The soothing color palette of soft blues and whites effortlessly complements a variety of interior design styles, from modern minimalism to rustic chic. 
A large canvas transforms your space, offering a more immersive view and becoming a statement piece. Embrace a grander perspective with our expansive canvases.

PRODUCT INFO
NOW INTRODUCING OUR HIGHEST QUALITY CANVAS WITH PATENTED DESIGN, where our canvas wrap is built with a solid , supported face which prevents sagging or warping over time.
1.25" depth

Finished backing & ready to hang

Metal screw fasteners

Corner bumpers

Poly-Cotton artist grade canvas

Printed with latex Inks

Puncture resistant solid face construction

Patented design

PRINTED IN THE USA 
 Photographer: Marie-Therese
PCA ORIGINAL
Money-Back Guarantee: 

Pure Canvas Art will offer a full refund or equal replacement if your product arrives damaged, has abnormally low print quality, or arrives with another legitimate quality concern. 
🌎 P C A . C O M M U N I T Y
PCA ORIGINAL