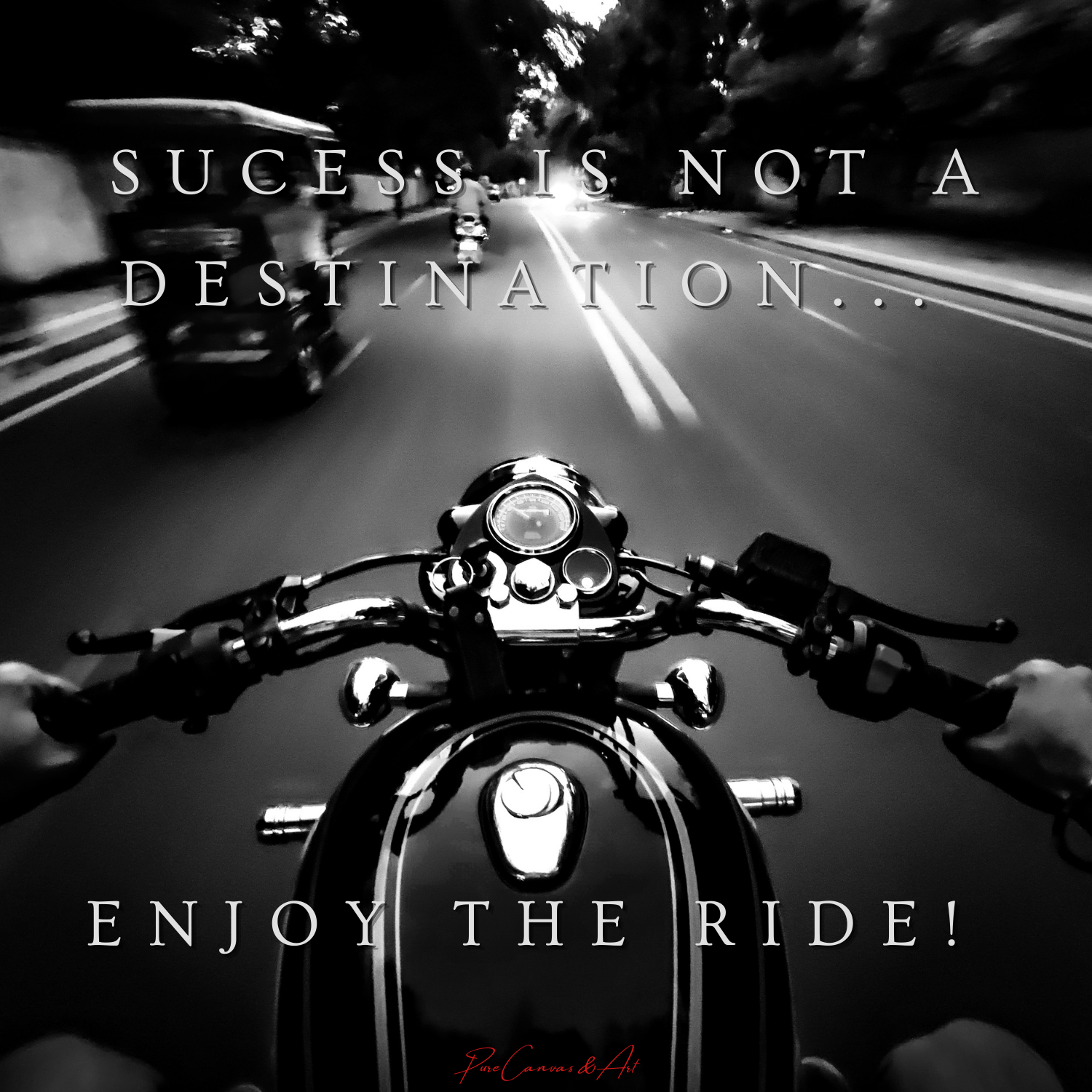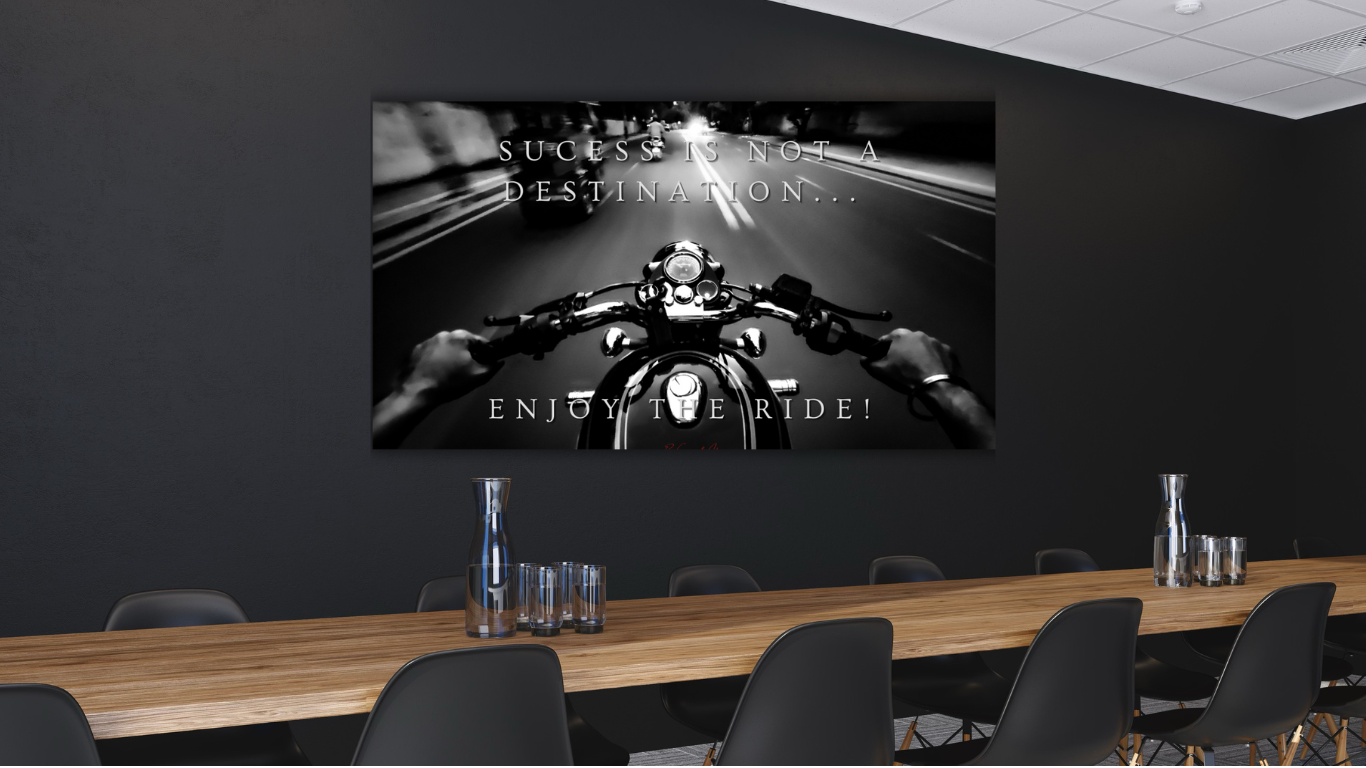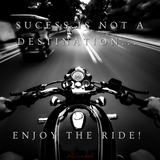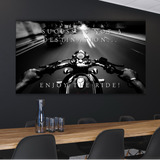 SUCESS IS A NOT A DESTINATION, BUT A JOURNEY.  ENJOY THE RIDE AND EMBRACE EVERY CHALLENGE!

This canvas embodies adventure and the liberty inherent in chasing success. It nudges you to remain driven, tackle challenges and relish the journey towards your goals. Ideal for anyone seeking daily inspiration to pursue dreams and savor every step along the way. Don't wait—add this invigorating canvas to your space and fuel your ride to success.
A large canvas transforms your space, offering a more immersive view and becoming a statement piece. Embrace a grander perspective with our expansive canvases.
PRODUCT INFO:
NOW INTRODUCING OUR HIGHEST QUALITY CANVAS WITH PATENTED DESIGN, where our canvas wrap is built with a solid , supported face which prevents sagging or warping over time.
1.25" depth

Finished backing & ready to hang

Metal screw fasteners

Corner bumpers

Poly-Cotton artist grade canvas

Printed with latex Inks

Puncture resistant solid face construction

Patented design

PRINTED IN THE USA 
PURE CANVAS & ART ORIGINAL
Money-Back Guarantee: 

Pure Canvas Art will offer a full refund or equal replacement if your product arrives damaged, has abnormally low print quality, or arrives with another legitimate quality concern. 
🌎 P C A . C O M M U N I T Y