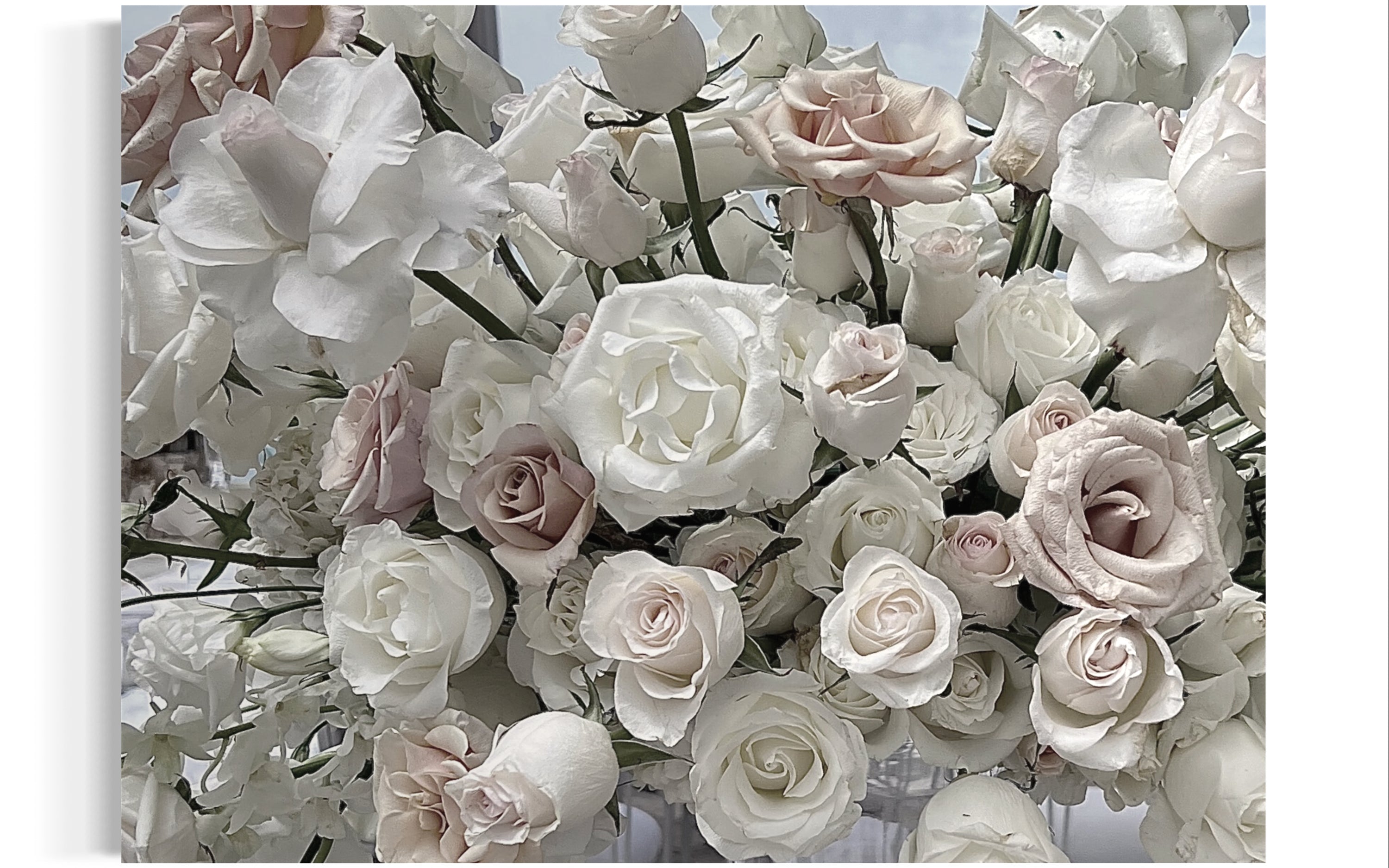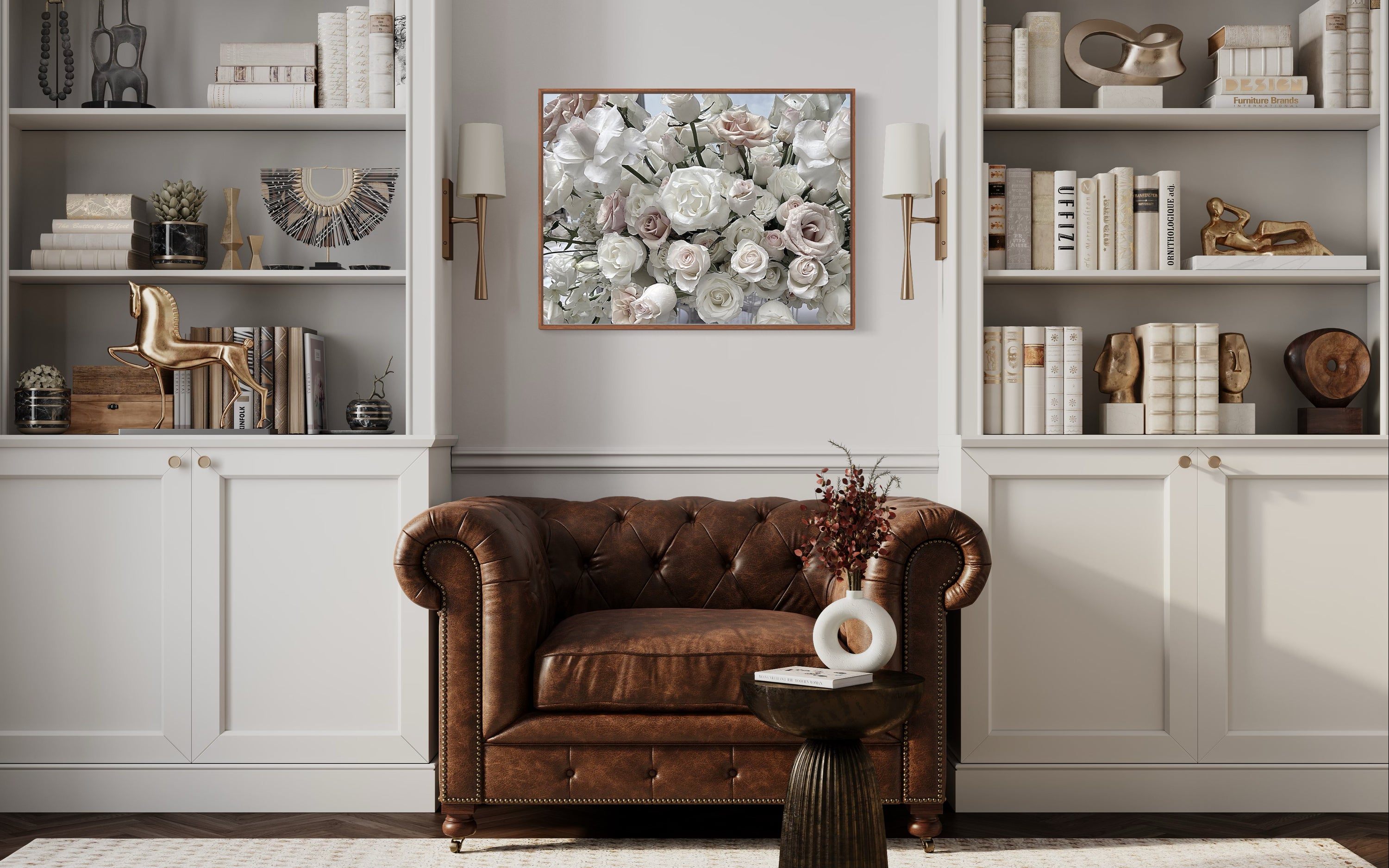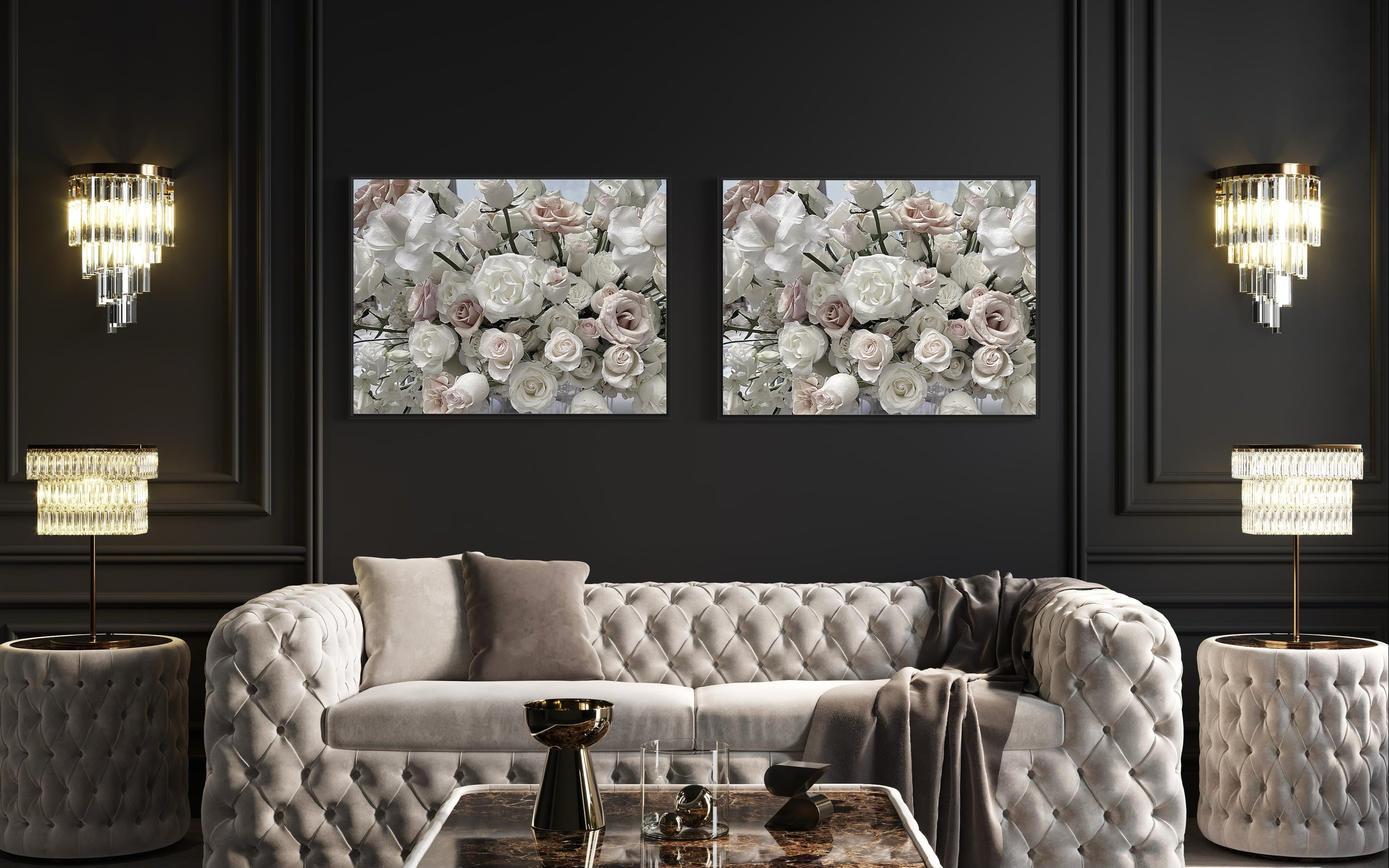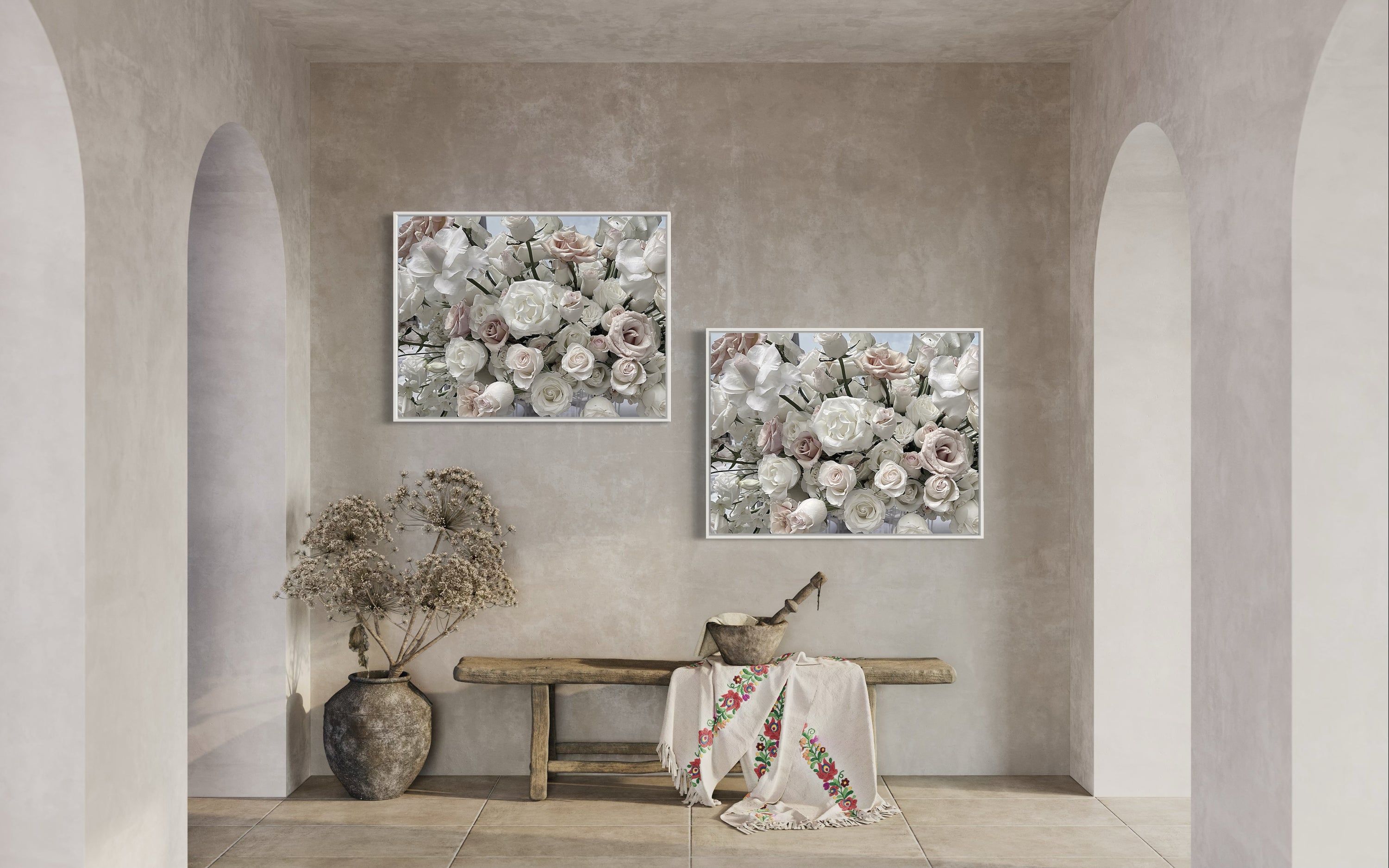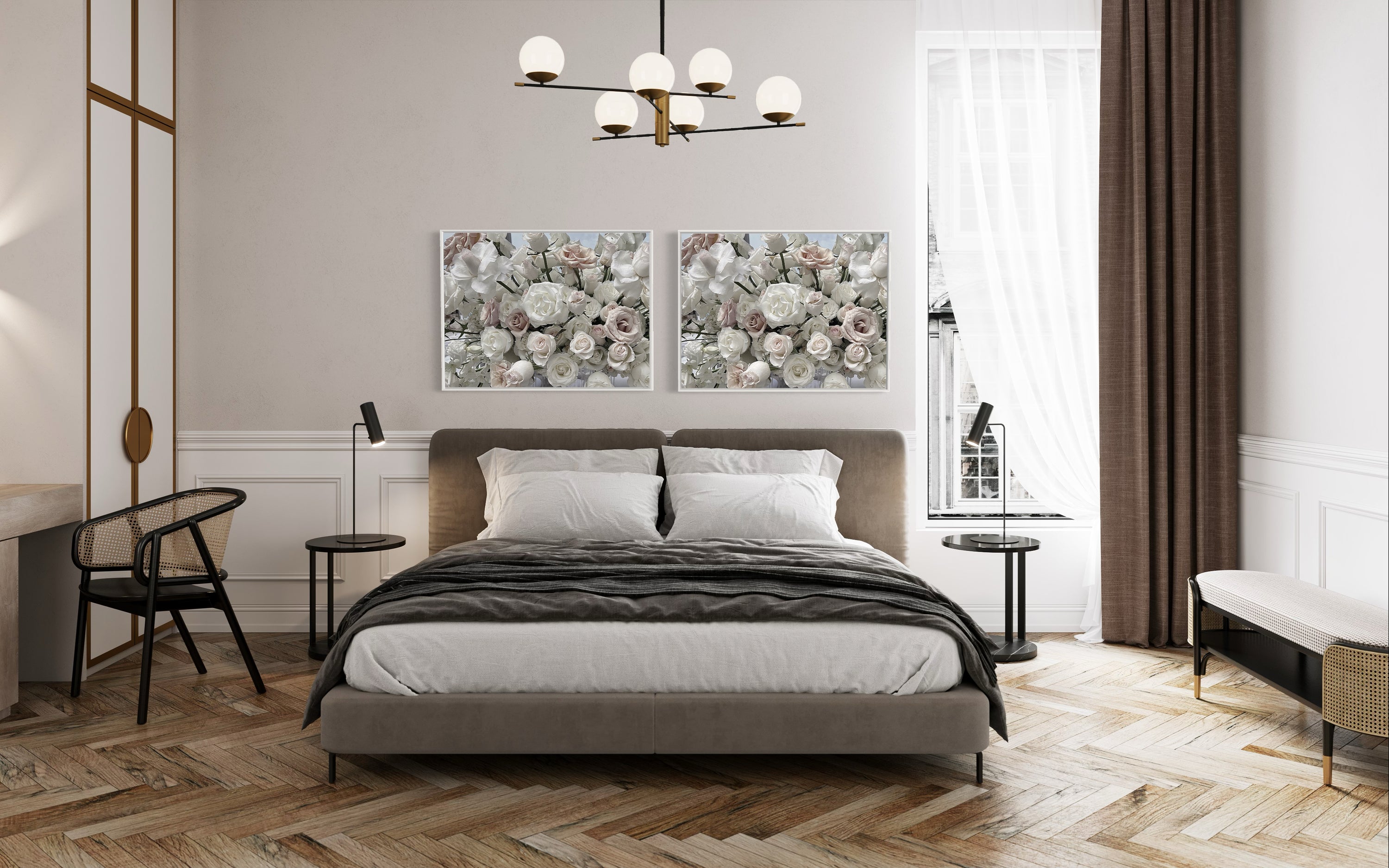 The delicate pale pink hue of the roses adds a touch of elegance and sophistication to any space, making it an excellent choice for those looking to create a calming and inviting atmosphere. An excellent addition to spaces like bedrooms, living rooms, or offices. Pale pink roses are often associated with grace, admiration, and gentle love, making the canvas a meaningful and heartfelt gift for friends, family, or loved ones.
Subtle color palette of pale pink roses allows the canvas to blend seamlessly with various interior design styles, from modern minimalism to classic vintage.
Combine II and I

Purchasing two matching canvases offers numerous benefits, including visual balance, versatility in arrangement, and enhanced impact. 

With two matching canvases, you have more flexibility in how you display your art. You can arrange them side by side, vertically, diagonally, or even in different areas of the room to create visual connections throughout the space.


PCA ORIGINAL
WHAT'S INCLUDED:

- High quality Canvas Print (Choose from available sizes)
- Ready to hang kit
ADDITIONAL OPTIONS:
Pick a decorative Frame that fits your interior design and style.
Choose between BLACK, WHITE or WALNUT
Money-Back Guarantee: 
Pure Canvas Art will offer a full refund or equal replacement if your product arrives damaged, has abnormally low print quality, or arrives with another legitimate quality concern.
🌎 P C A . C O M M U N I T Y 🌎