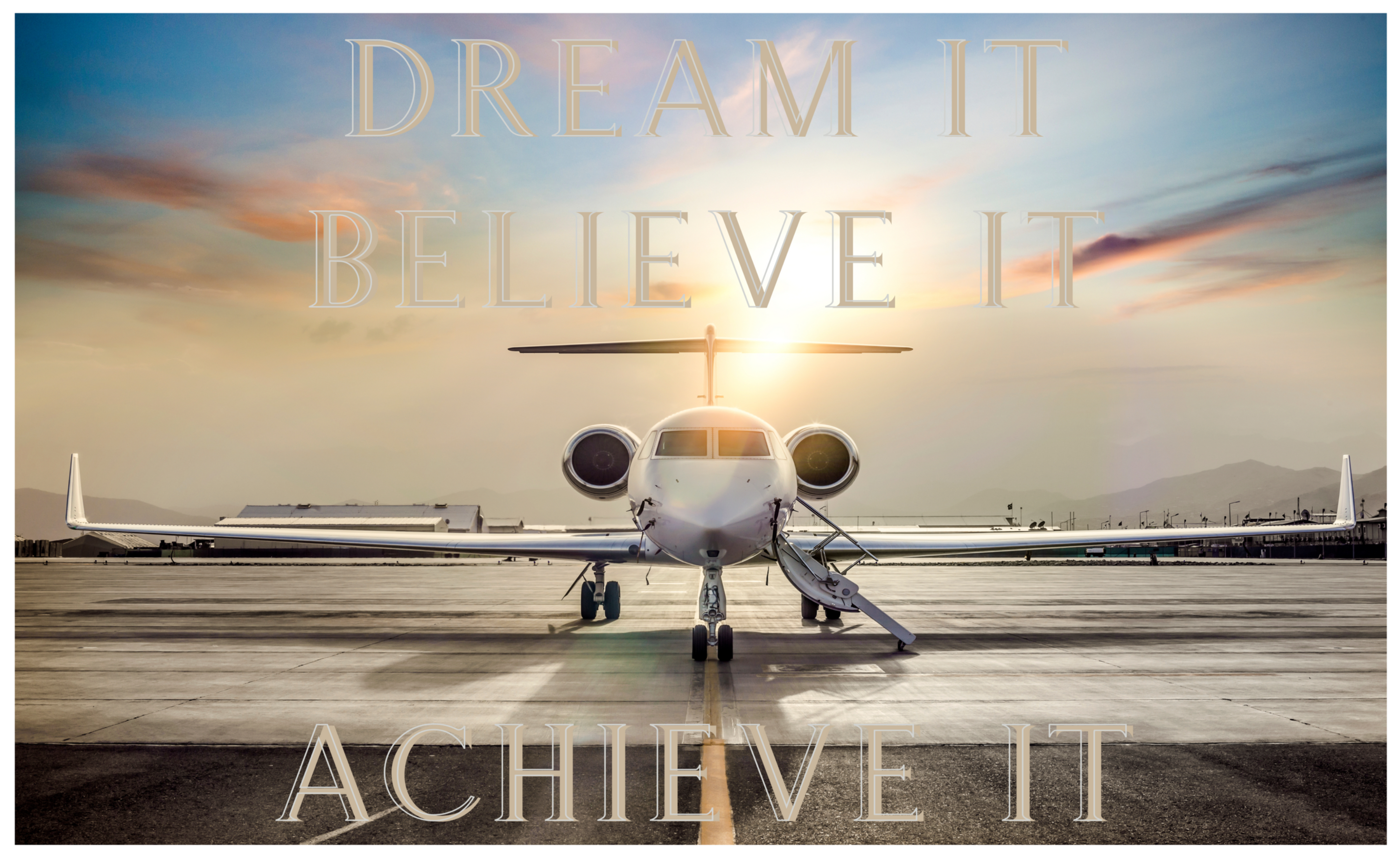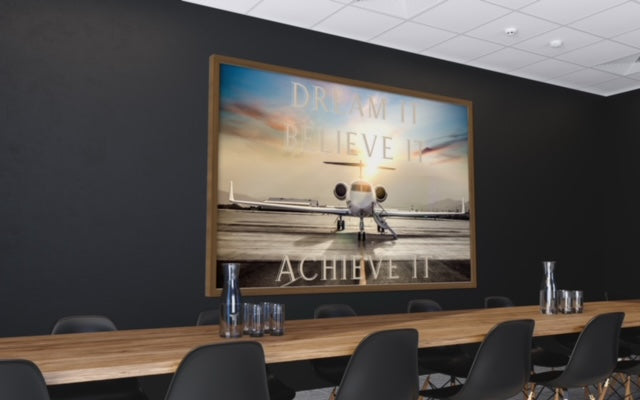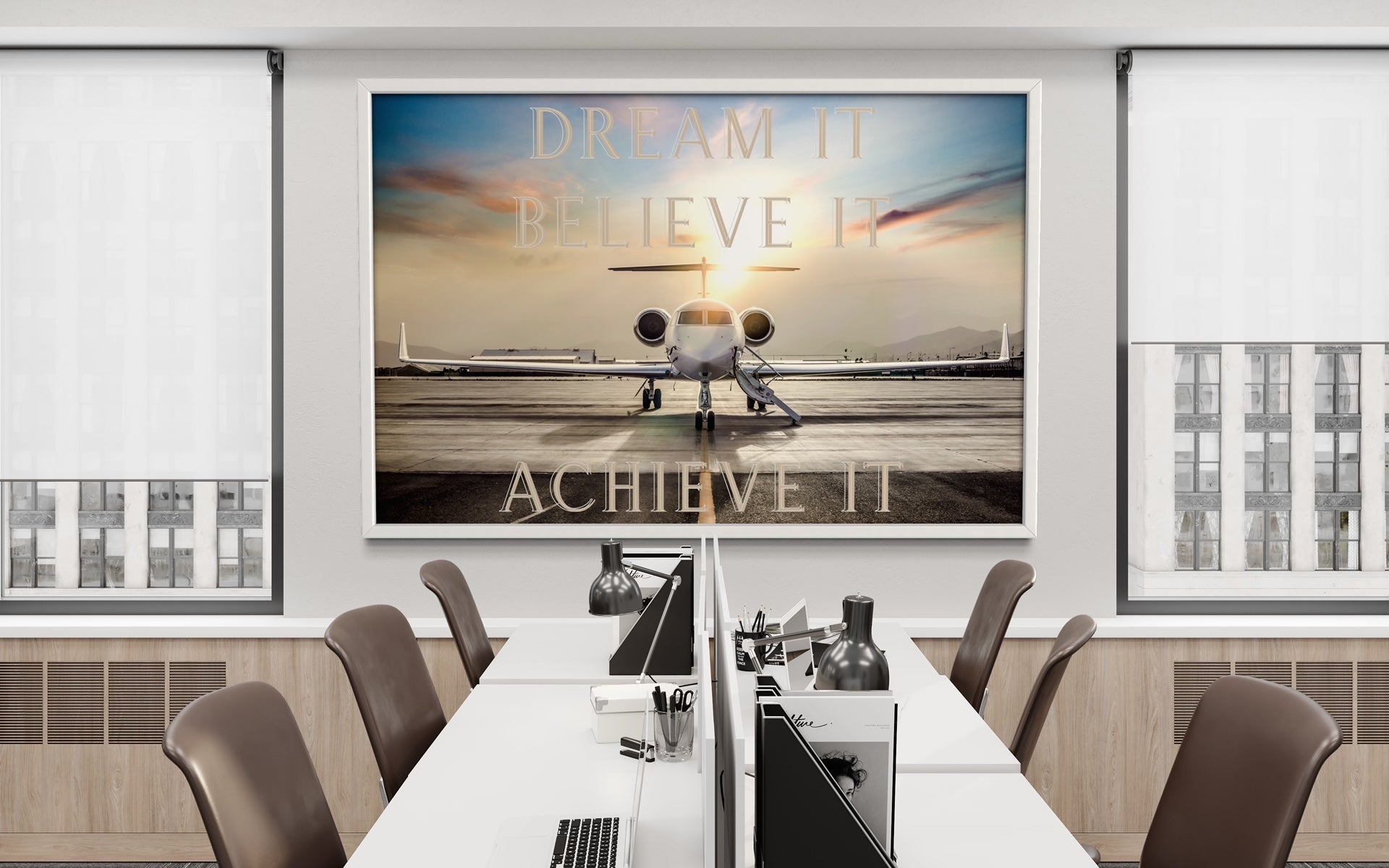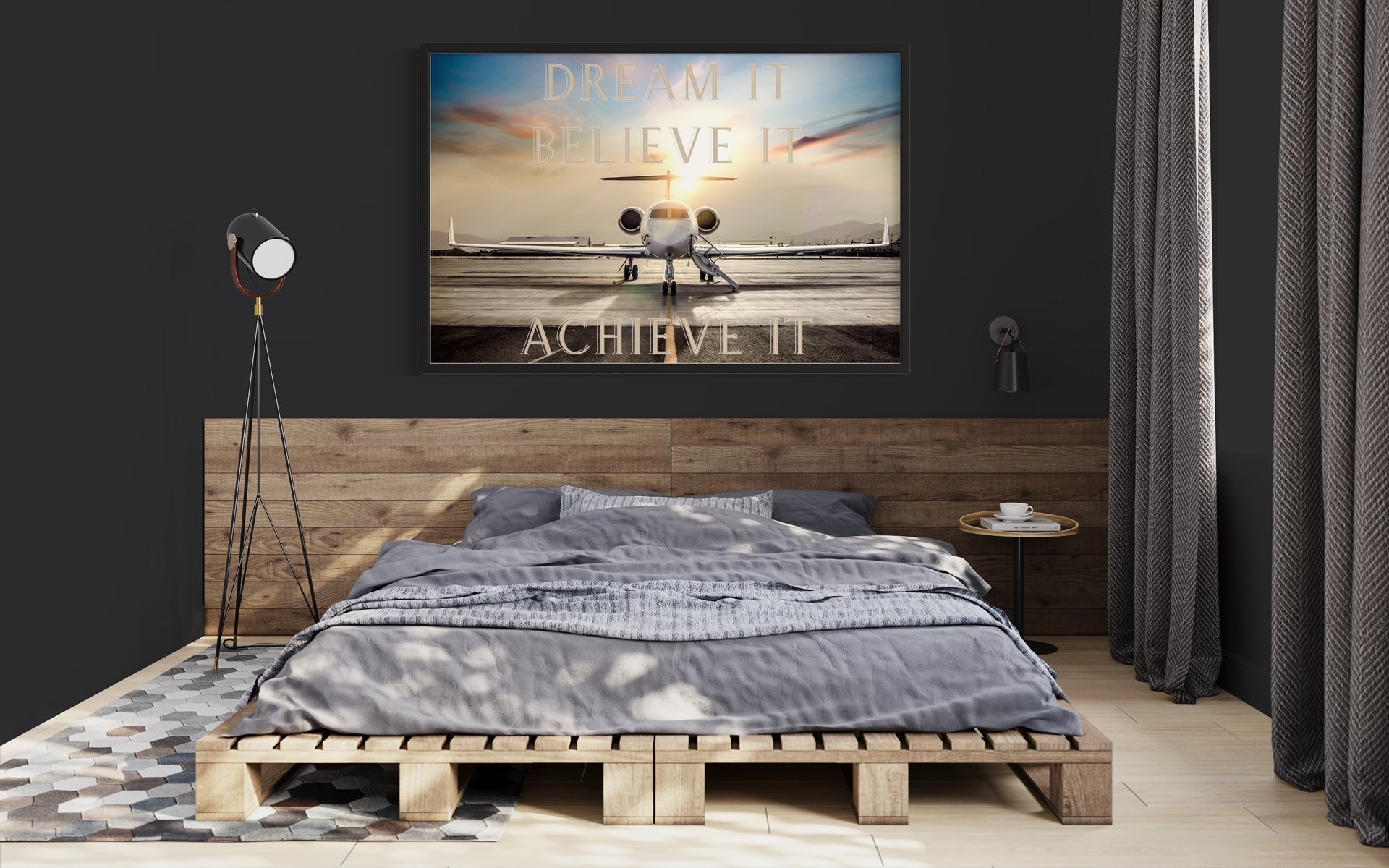 Dream IT believe IT achieve IT
This quote encapsulates the power of vision, confidence and determination in the business world. It highlights the importance of setting ambitious goals, trusting in one's abilities, and relentlessly pursuing success to turn dreams into reality. Embracing this mindset can inspire innovation, drive growth and motivate teams to overcome challenges and achieve their full potential.
WHAT'S INCLUDED:
- High-Quality Canvas Print (Choose from available sizes)

- Ready to hang kit
ADDITIONAL OPTIONS:
Pick a decorative FRAME that fits your interior design and style.
Choose between BLACK, WHITE or WALNUT
🌎 P C A . C O M M U N I T Y 🌎 
MONEY BACK GUARANTEE
Pure Canvas Art will offer a full refund or equal replacement if your product arrives damaged, has abnormally low print quality, or arrives with another legitimate quality concern.
Dream IT believe IT achieve IT