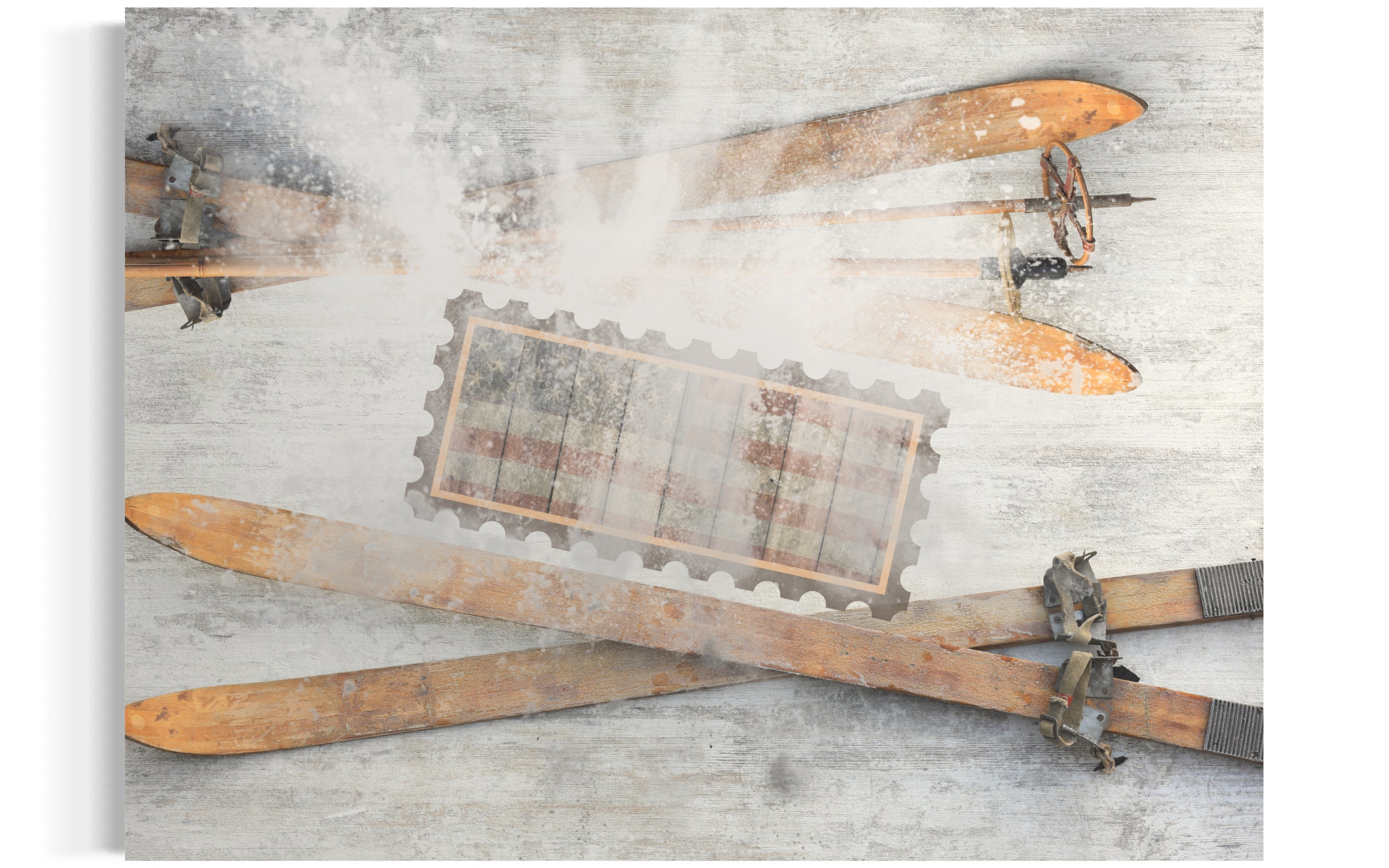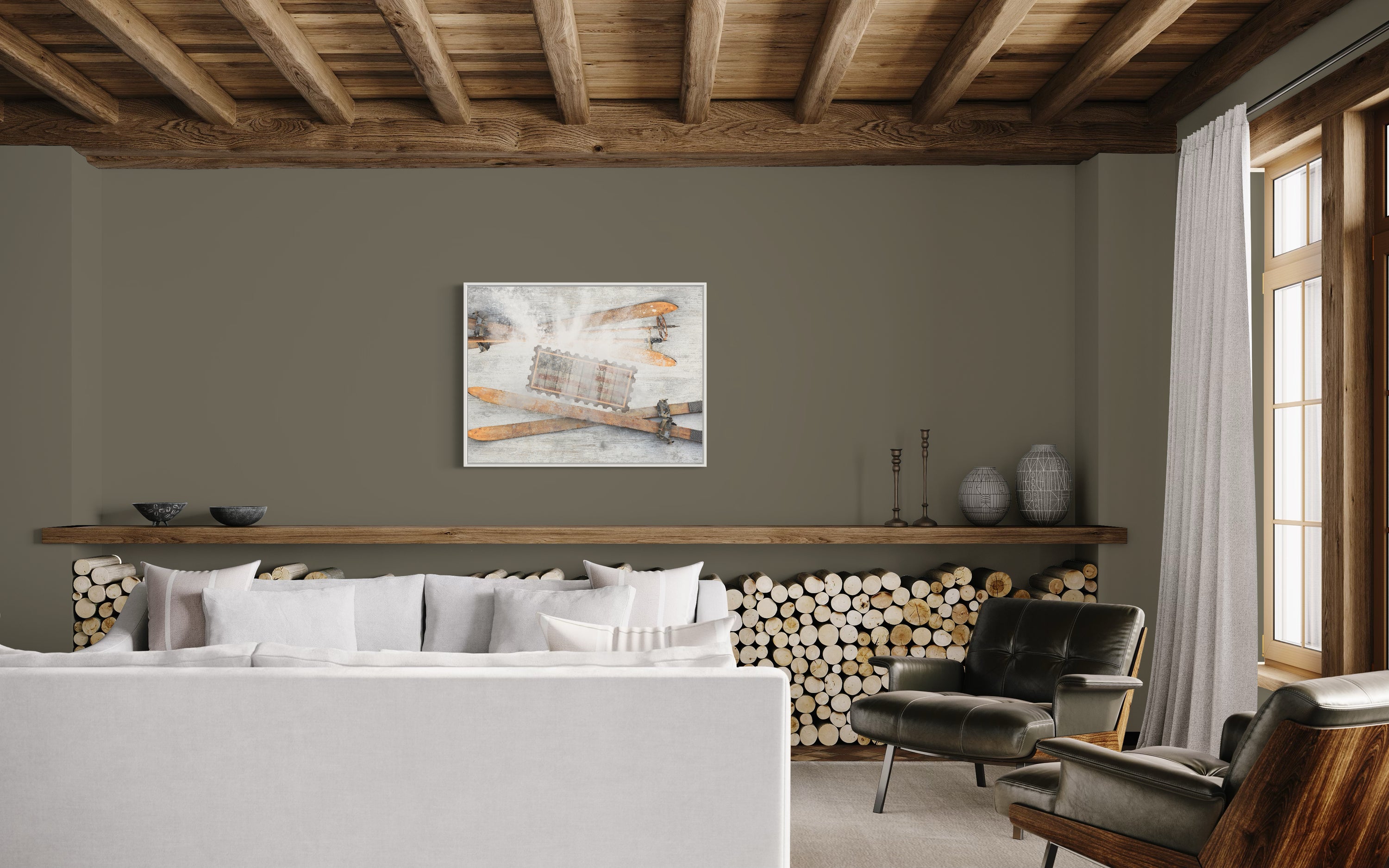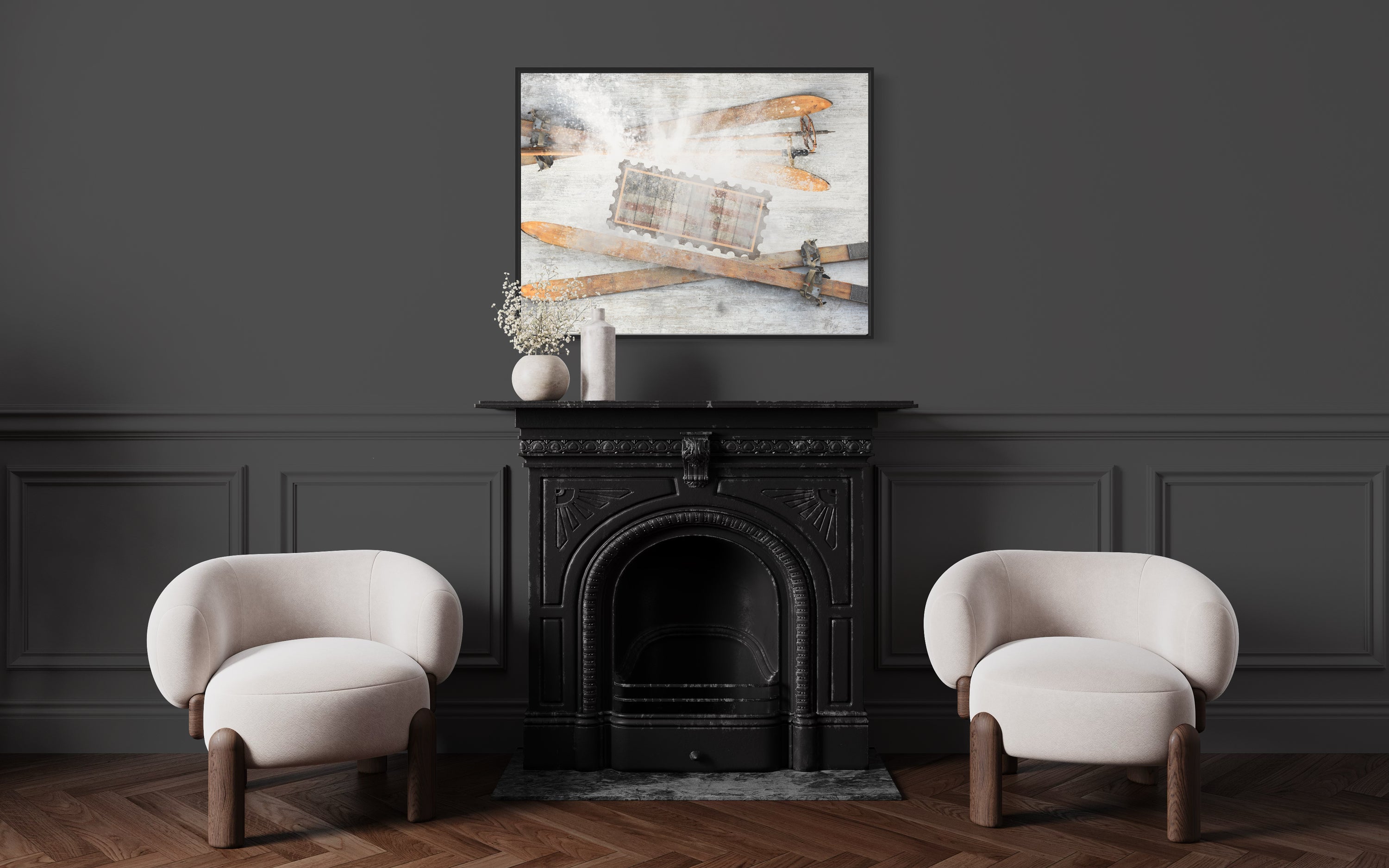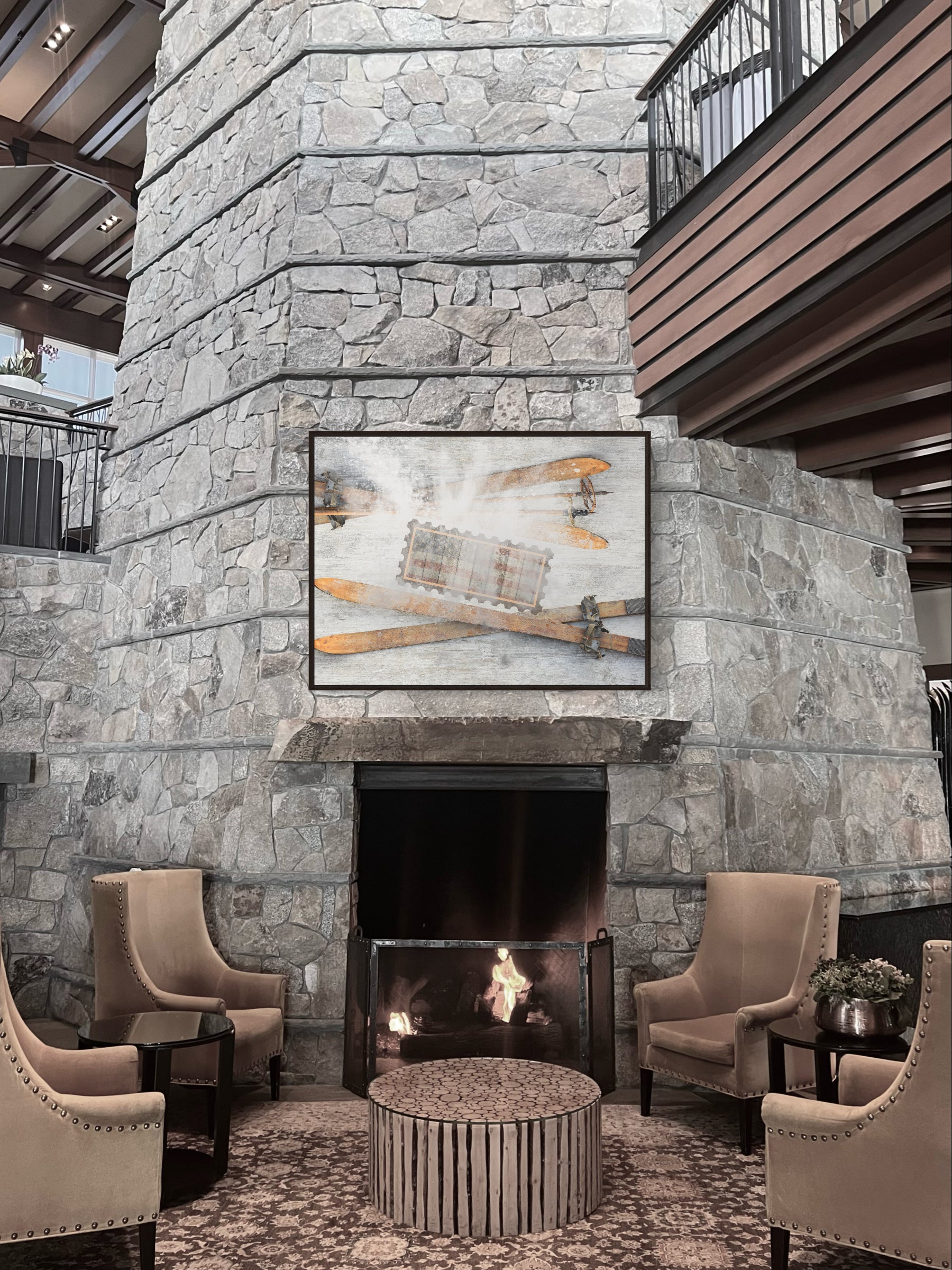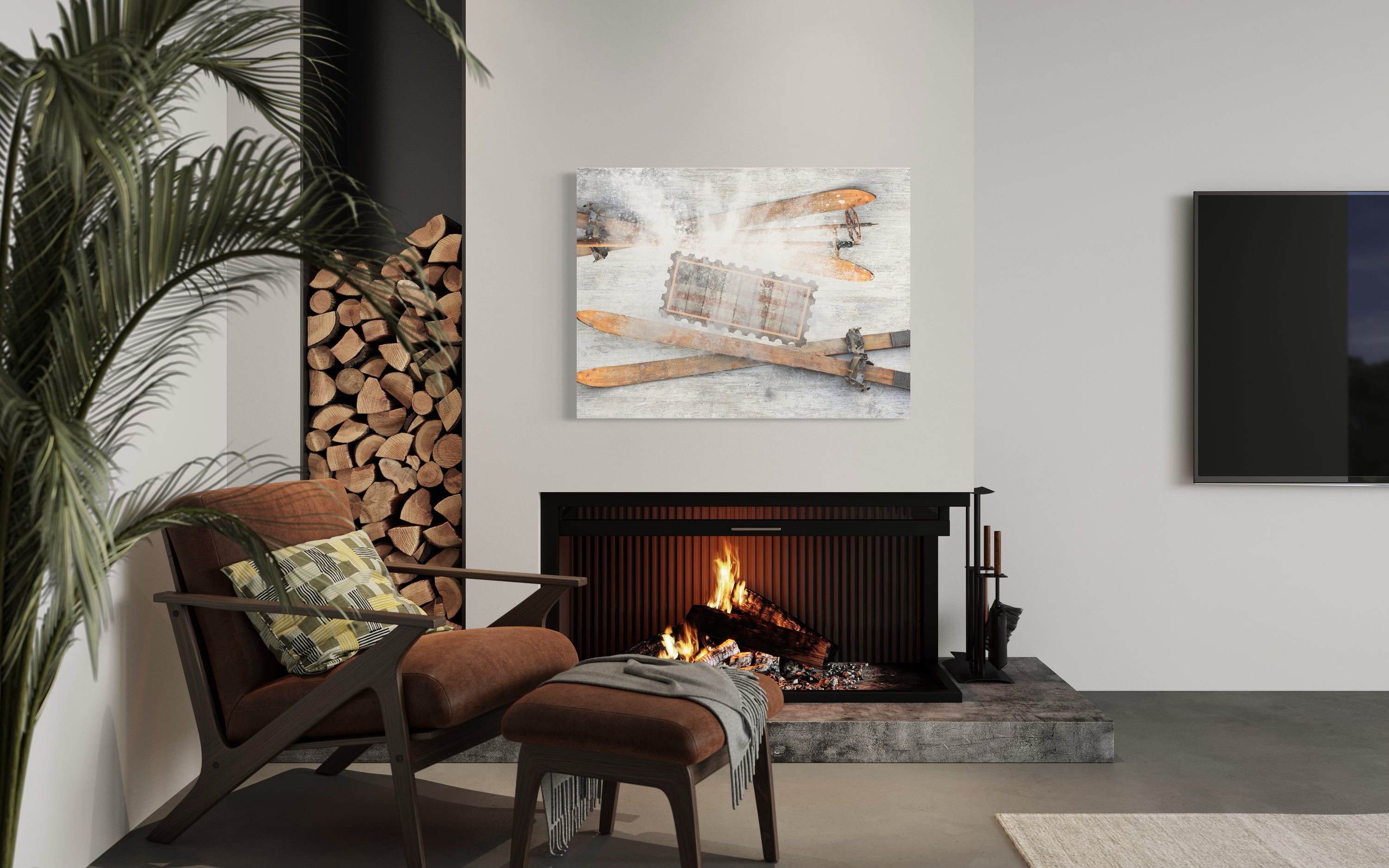 Introducing the "Patriotic Powder" canvas - a striking fusion of vintage charm and American pride, perfect for ski enthusiasts and patriots alike!
This captivating canvas features two pairs of classic wooden skis, artfully positioned with the iconic stars and stripes of the American flag. The nostalgic feel of the vintage skis, combined with the bold statement of national pride, creates a visually stunning and unique piece of artwork.
Ideal for ski lodges, mountain cabins, or any room that calls for a touch of Americana, the "Stars & Skis" canvas is a fantastic conversation starter and an eye-catching addition to your home decor. Printed on high-quality, durable materials using UV-resisting inks, this canvas is designed to maintain its vibrant colors for years to come.
PCA ORIGINAL
WHAT'S INCLUDED:

- High quality Canvas Print (Choose from available sizes)
- Ready to hang kit
ADDITIONAL OPTIONS:
Pick a decorative Frame that fits your interior design and style.
Choose between BLACK, WHITE or WALNUT
Money-Back Guarantee: 
Pure Canvas Art will offer a full refund or equal replacement if your product arrives damaged, has abnormally low print quality, or arrives with another legitimate quality concern.
🌎 P C A . C O M M U N I T Y 🌎