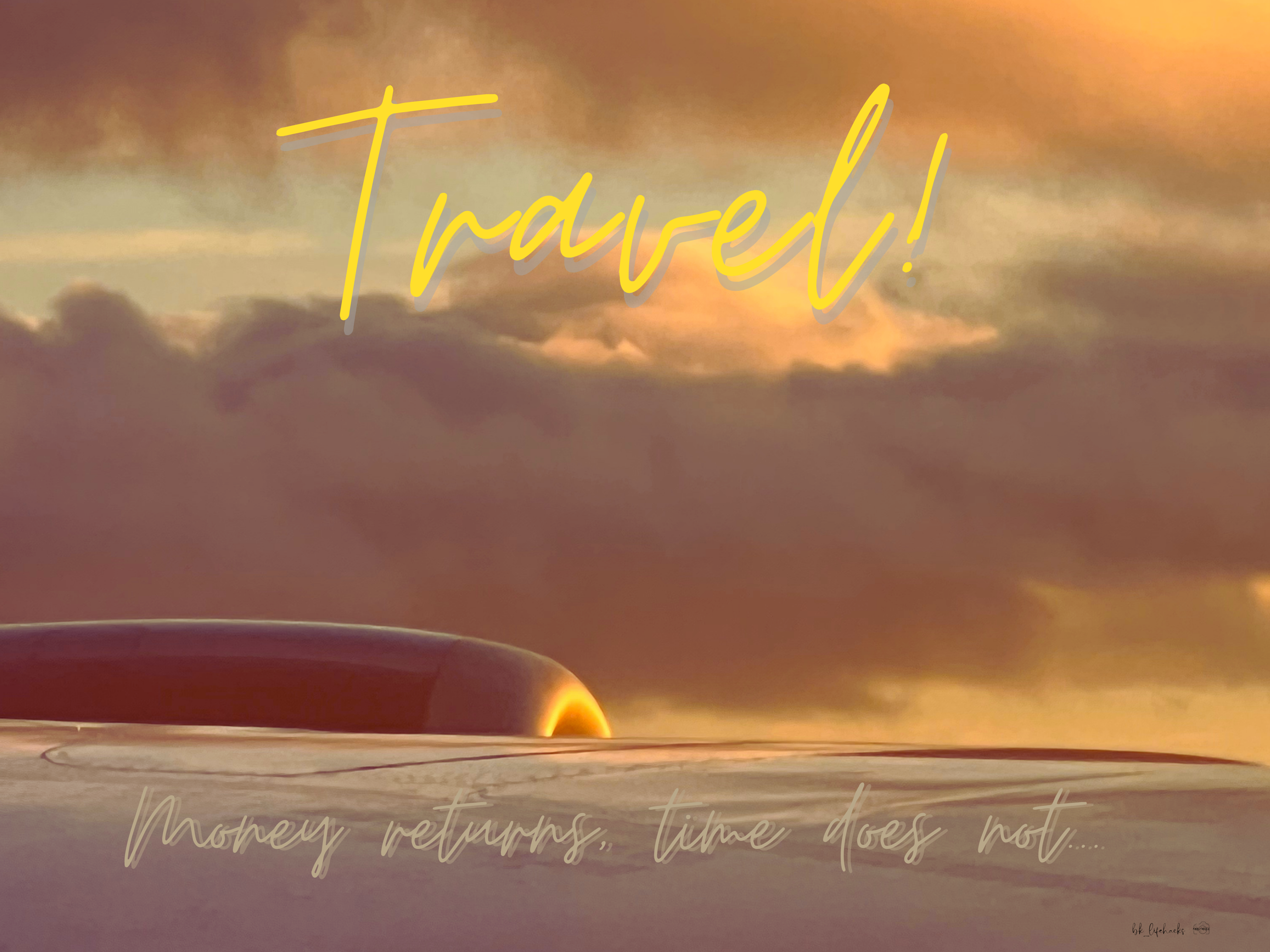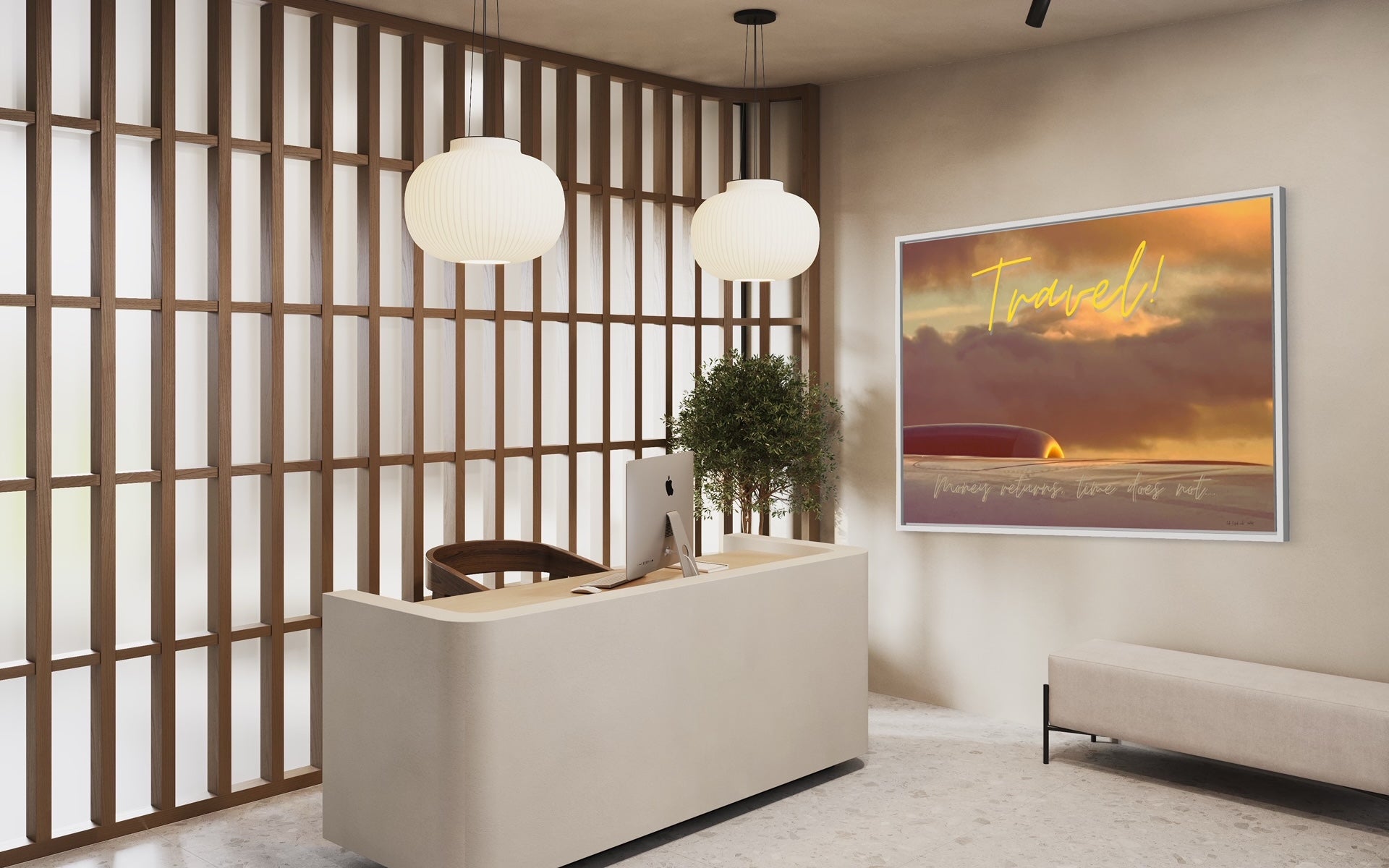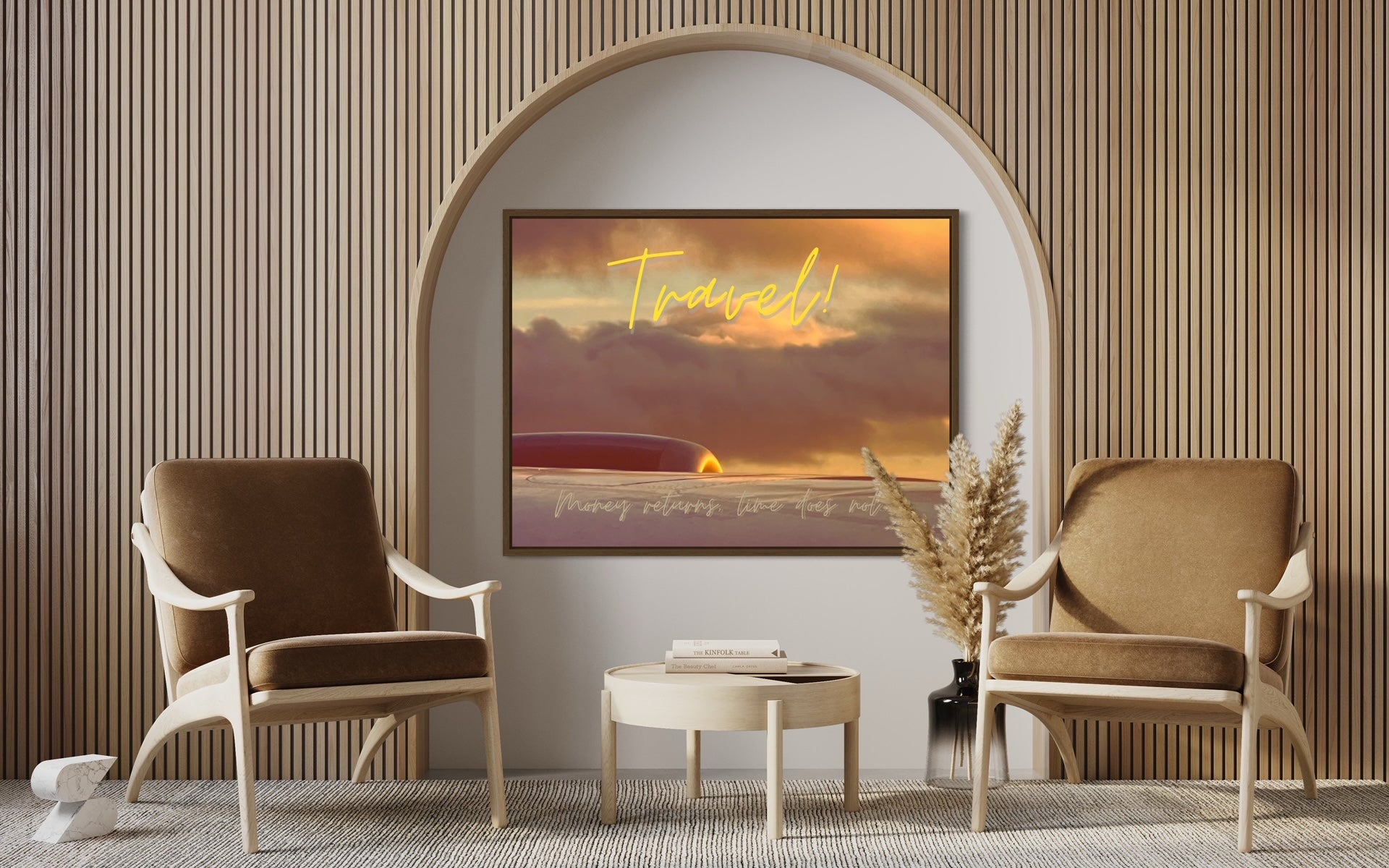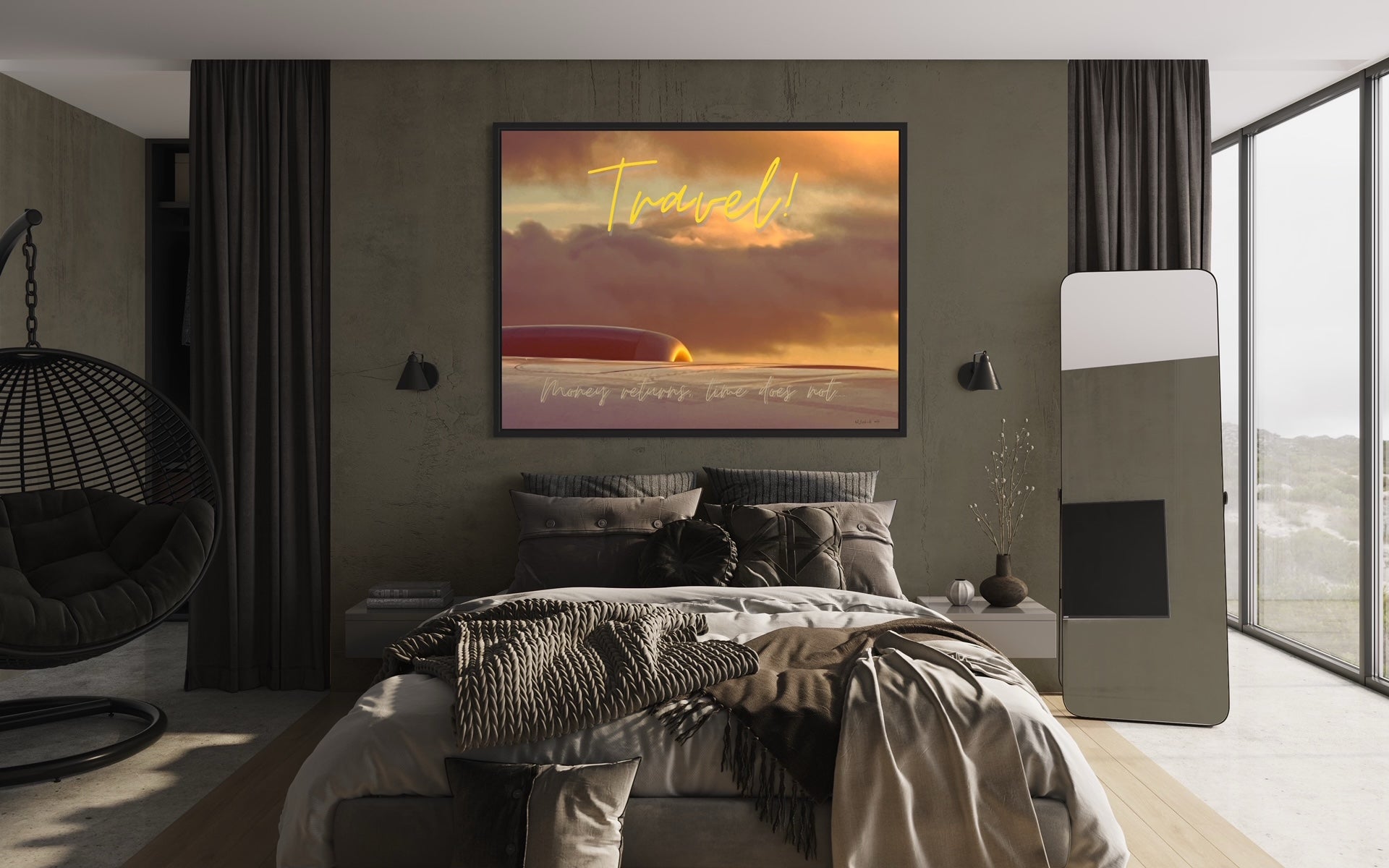 Travel! Money returns, time does not
A powerful reminder that our time is a finite resource that we can never get back, while money can always be earned again. It encourages us to prioritize experiences and travel, rather than simply focusing on earning money. By exploring the world and creating memories through travel, we can enrich our lives and create lasting happiness that money cannot buy. This quote is perfect for anyone who wants to be inspired to live life to the fullest, make the most of their time, and create unforgettable experiences that will last a lifetime. Whether you're an avid traveler or simply looking for a daily reminder to prioritize experiences over material possessions, this quote is sure to inspire and motivate you to live a life of adventure and fulfillment.
WHAT'S INCLUDED:
- High-Quality Canvas Print (Choose from available sizes)

- Ready to hang kit
ADDITIONAL OPTIONS:
Pick a decorative FRAME that fits your interior design and style.
Choose between BLACK, WHITE or WALNUT
MONEY BACK GUARANTEE
Pure Canvas Art will offer a full refund or equal replacement if your product arrives damaged, has abnormally low print quality, or arrives with another legitimate quality concern.
Travel! Money returns, time does not