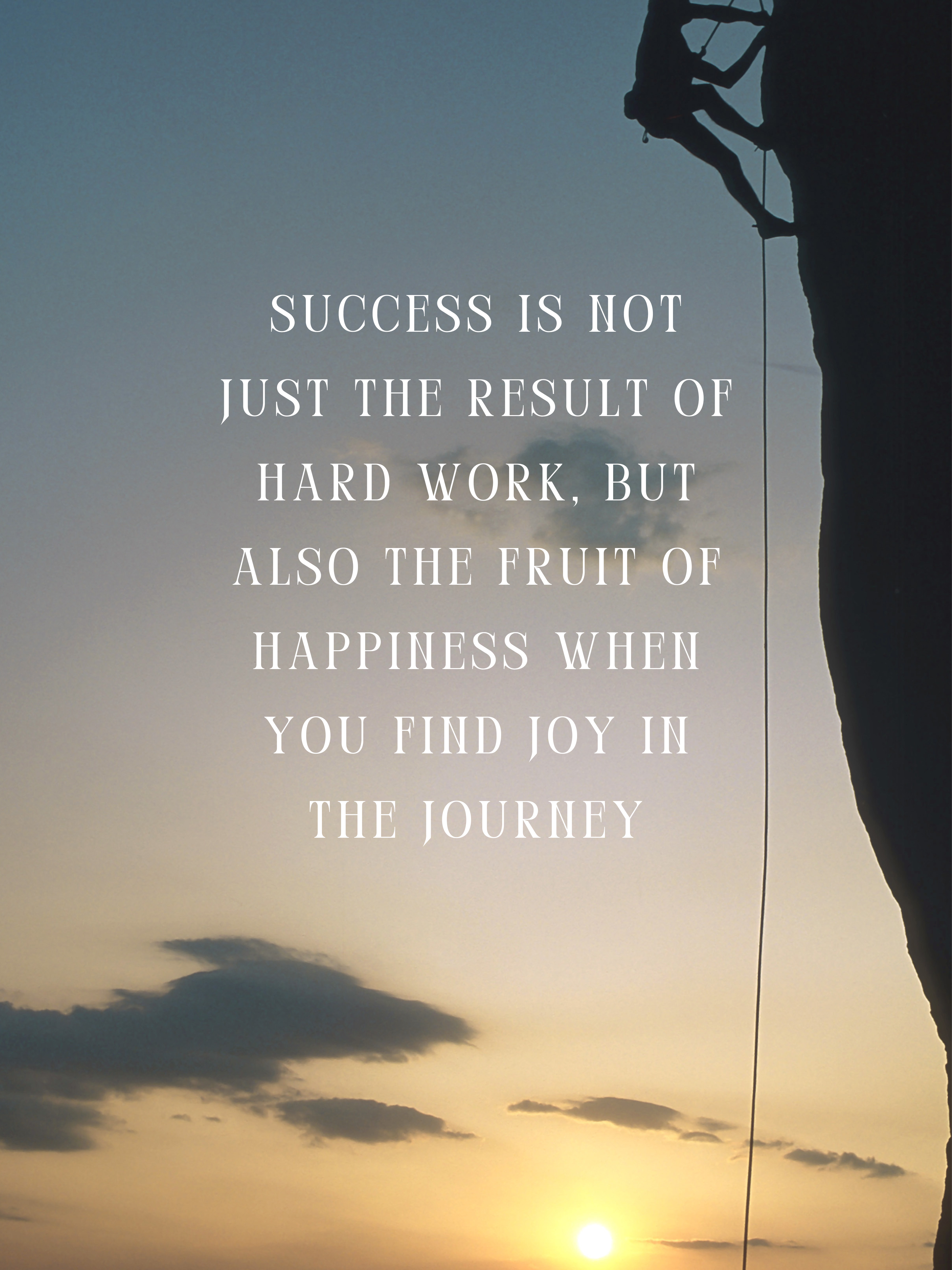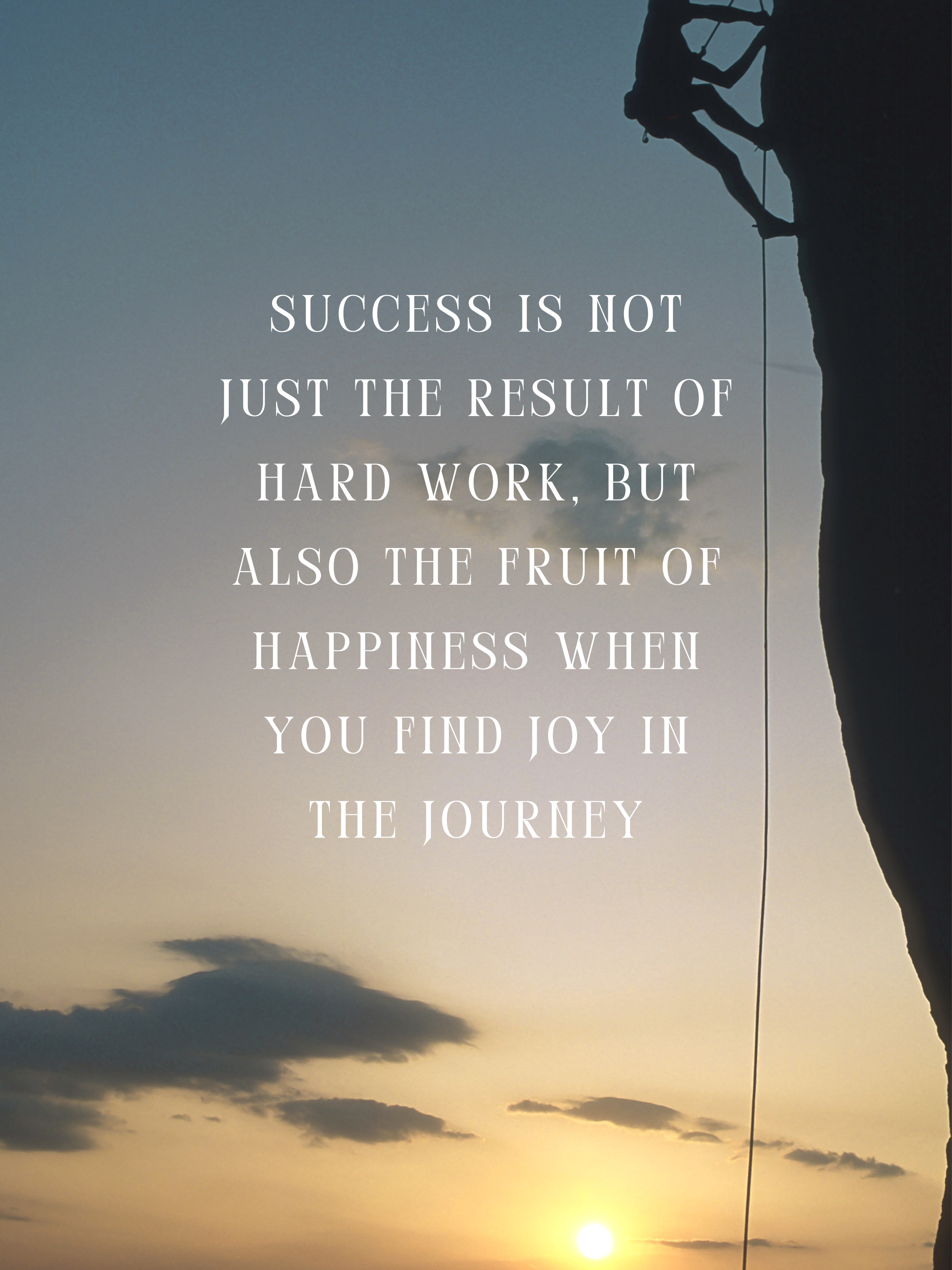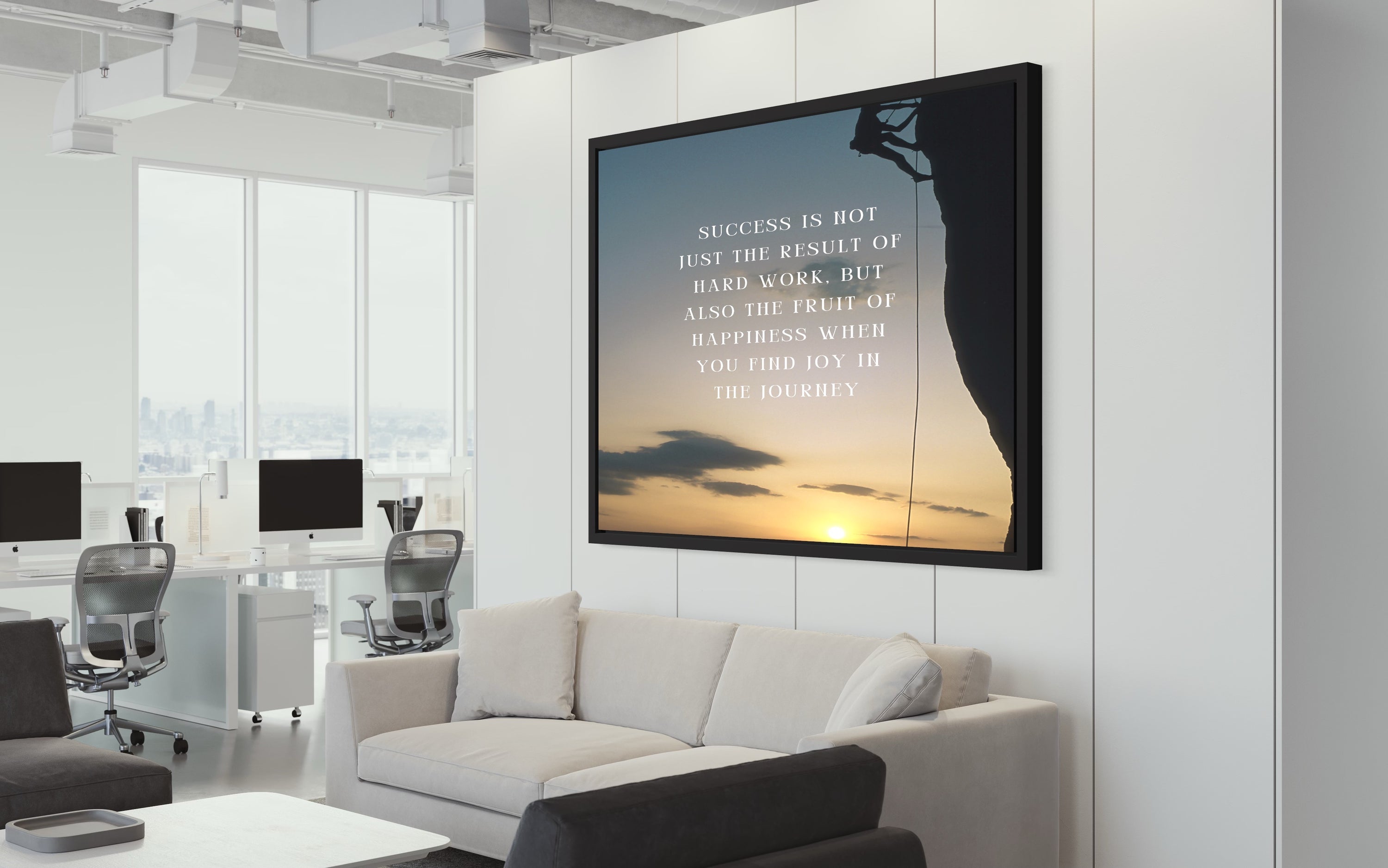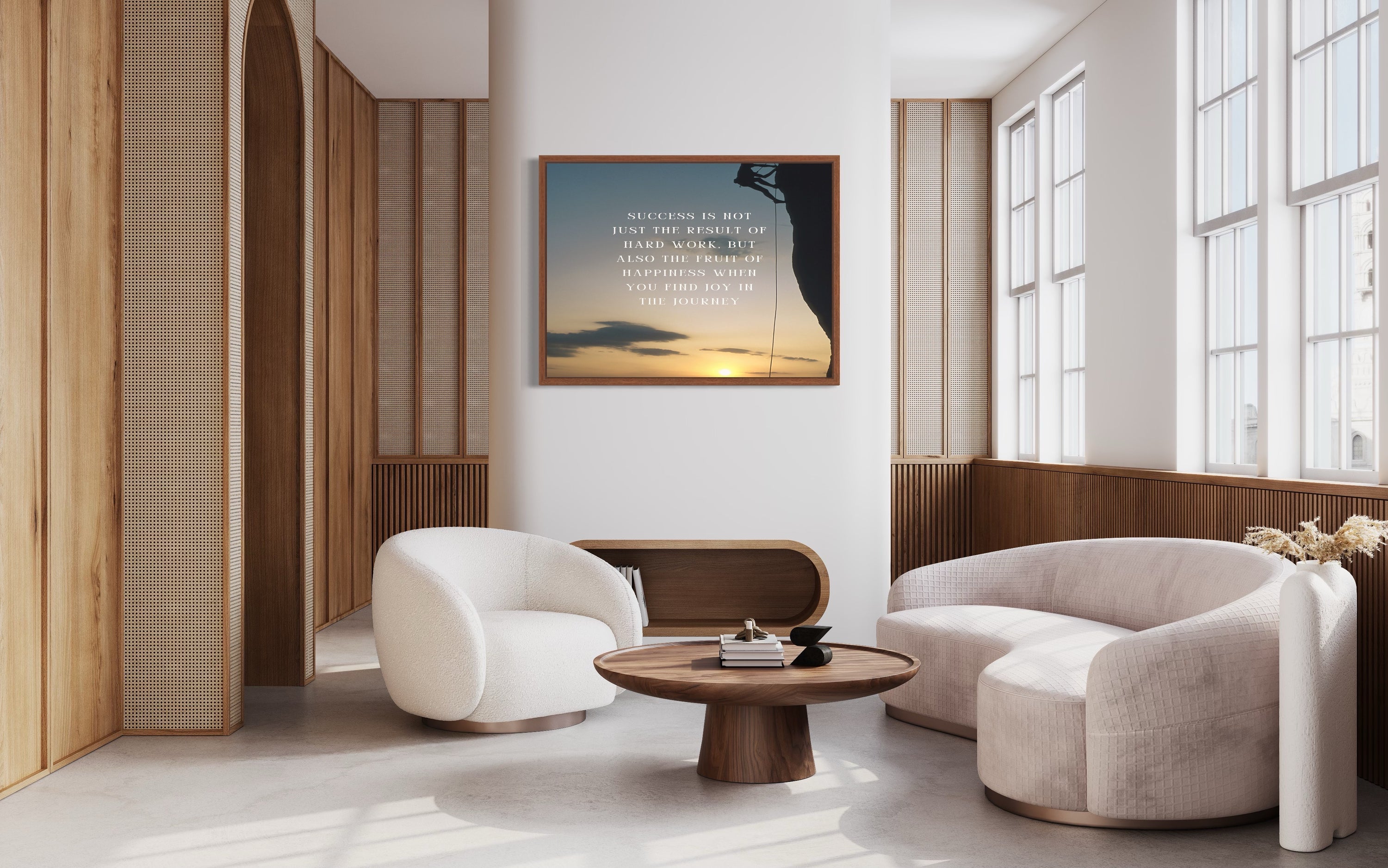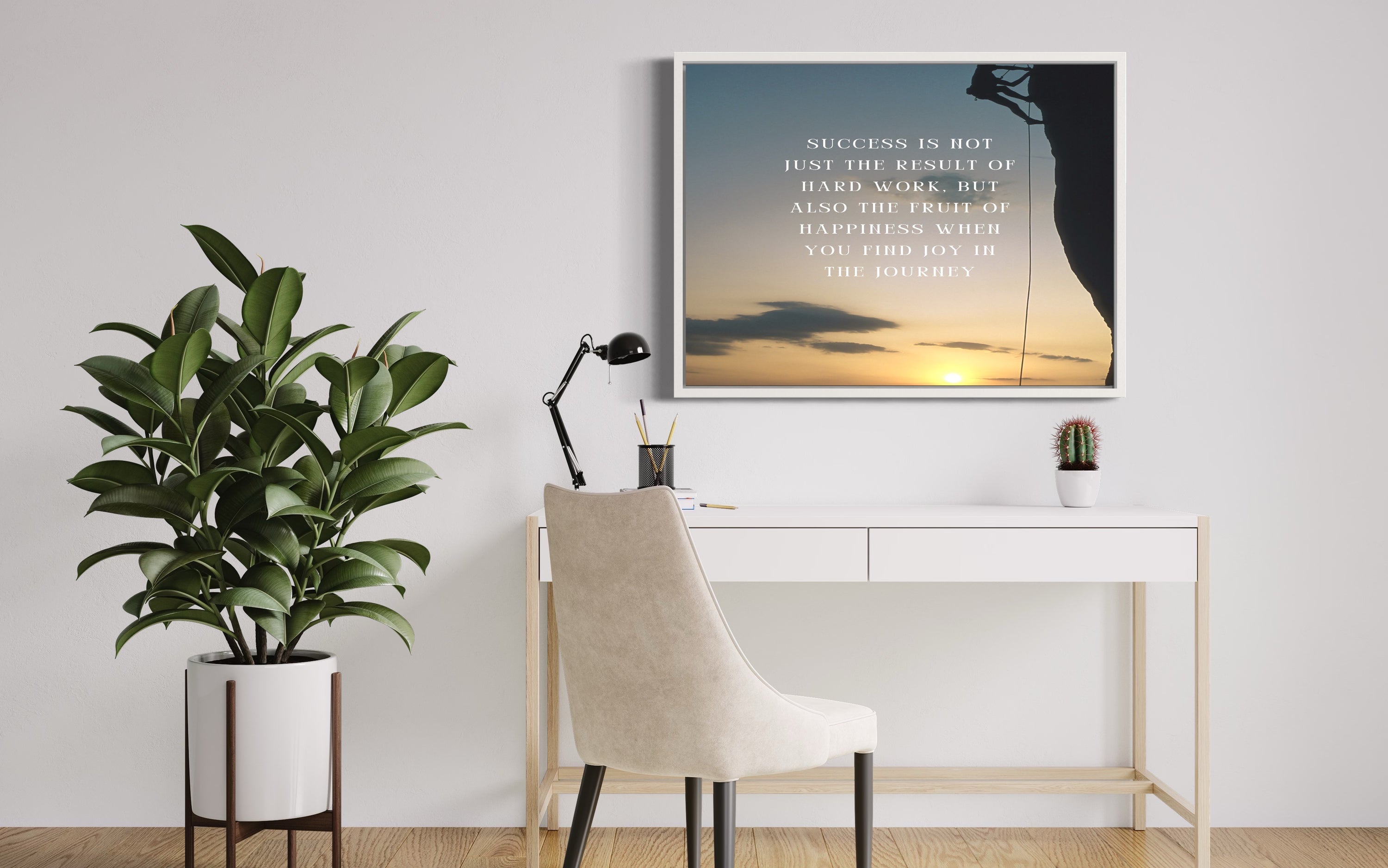 Success is just not the result of hard work
"Success is just not the result of hard work, but also the fruit of happiness when you find joy in your journey"
This quote reminds us that success is not just about hard work, but also about finding joy in our journey towards achieving our goals. When we are happy and fulfilled in our work, we are more productive, creative, and motivated. This quote is perfect for anyone who wants to be inspired to find joy and happiness in their career and life, while also achieving success. Whether you're an entrepreneur or a busy professional, this quote is a powerful reminder to enjoy the journey towards success, to take time to appreciate the little things, and to find happiness in the process. It's a message that will inspire and motivate you every day in your office or workspace, and will help you achieve your goals with a sense of purpose and joy.
PCA ORIGINAL

WHAT'S INCLUDED:

- High quality Canvas Print (Choose from available sizes)
- Ready to hang kit
ADDITIONAL OPTIONS:
Pick a decorative Frame that fits your interior design and style.
Choose between BLACK, WHITE or WALNUT
🌎 P C A . C O M M U N I T Y 🌎 
Money-Back Guarantee: 

Pure Canvas Art will offer a full refund or equal replacement if your product arrives damaged, has abnormally low print quality, or arrives with another legitimate quality concern.






Success is just not the result of hard work